Exhibitions
Address :

Borggata 7



May 12 – May 27
Tangible Truths
Linda Hofvander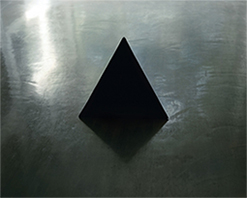 MELK continues the focus on new Scandinavian photography and is proud to present a solo-exhibition by the Swedish artist Linda Hofvander entitled Tangible Truths.

Through her photographic studies Hofvander creates a visual world that is intuitive and playful. An immersion with the magic of the visual world becomes fundamental in her work. The basis for her art lies within an exploratory and critical interpretation of the medium per se, where she explores the representative capabilities of the photograph, as well as the illusion that photography is a physical representation of the real. (...)
Address :

Cort Adelers Gate 18



May 10 - June 6
FilĂŠt Stativ
Marianne Hurum



Address :

Lakkegata 55d



Address :

Nedre gate 7



March 28 - June 23

Portrait Portrait of of a a Generation Generation
Mathias Faldbakken



'Portrait Portrait of of a a Generation Generation' is a project by artist and author Matias Faldbakken that is opening at OCA on 28 March 2012. Curated by OCA's director Marta Kuzma, the exhibition continues with the artist's interest in drafting a field of correspondence that incorporates the revisiting of historical sculptural perspectives and practices.
Address :

Lakkegata 55D



May 3 - June 17

Baby Snakes Hatching. Ruins. Ruins.
Mai Hofstad Gunnes

Curated by Erlend Hammer
The surface seems to be made of a soft leathery material. In 1923 Aby Warburg gives a lecture on the Serpent Ritual. The different units stick together. As the baby snake uses its tooth to slice open the membrane, the East Wing of the Naturkunde Museum in Berlin is bombed into ruins. The hatching process takes up to two days from it starts until the snake has managed to leave the demolished edifice behind. The structure then deflates like a punctuated ball, and is left to decompose. In 1979 Frank Zappa's single Baby Snakes is released. (...)

Address :

Trelastgata 3



May 5 - May 20
Opening reception Friday May 4, 19:00
Fortvilelser i leire (Despair in Clay)
Steinar Hagen Kristensen
Steinar Hagen Kristensen's exhibition Fortvilelser i leire (Despair in Clay) centres on the manipulation of a mass of raw clay, excavated from the very foundations of Oslo. Turning the geology of the city upside-down, and the historical use of local clay as a building material inside-out, Kristensen has sculpted a life-sized interior scene and a series of large-scale tableaus which stage a satirical collaboration between consumerist over-production and the dark forces of the id. A film, shot in digital 3d, further explores the artist's relationship with this very particular raw material.

March 23 - October 28, 2012

I don't see the sea from where I live



The Oslo Project
Kunsthall Oslo has invited artists to investigate the city of Oslo and present their results to the public over a seven-month series of exhibitions, talks and events. With a central focus on the material reality of the city and on the present day, the artists' projects explore many sides of city life: aesthetics, ideology, architecture, economics, social relations, history, politics, conflict, everyday life and personal experience.
Address :

Mollergata 34



Opening May 24 (19.00-21.00)
Antoinette Aurell (US), Anne Daems (B), Cecilia Edefalk (SE), Icelandic Love Cooperation (IS), Anna Kleberg (SE), Jenny Källman (SE) & Kaja Leijon (NO)
She's Here
is a collaborative exhibition project between Fotogalleriet and Kamarade, a Stockholm based exhibition programme run by artist Anna Kleberg and curator Amelie Edlund. The collaboration will take place in form of two exhibitions, from
May
8 - 13 at Kamarade and May
25
– June
25
at Fotogalleriet.
The exhibition She's Here brings together internationally recognized artists that address notions of representation and the construction of an identity in relation to the female body.
Specific, idealized images of women surround us everyday through the constant picture flow in the Internet, television and through other tools of communication.
In what ways can contemporary artists present an alternative space and idea about the representation of women?(...)
Address :

RĂĽdhusgt 19



May 19 - June 24
Yesterday's News
Ahmad Ghossein
Address :

Universitetsgata 13



Permanent Exhibition
The Dance of Life – The Collection from Antiquity to 1950



With more than 4,000 paintings, 1,000 sculptures and nearly 50,000 works on paper, the National Gallery's art collection is the most comprehensive and wide-ranging in Norway, and one of the largest of its kind in Northern Europe. The public is invited on a journey through art history from antiquity to 1950, with an emphasis on Norwegian art after 1800.
Address :

Skippergata 18



June 7 -June 17

Dancing with Voids or Maybe Groceries

Jasper Griepink
Address :

Schweigaards gt 34 D



October 26 - November 25
The Neufert Variations
Martin Braathen
On one side of the coin of architectural practice: the ideal. We stretch for a clear, uncompromising architecture, created by a clear, architectural vision. A project which develops following its inherent logic to a powerful conclusion – a true "work" of architecture. The other side of the coin: the harsh realities of the everyday. Architectural concepts that are compromised to death by a number of unprecedented obstacles, and buildings – if even realized – which seldom are even reminiscent of their original intentions. Due to building jurisdiction, finances, ignorant commissioners, bureaucratic engineers, that damn, small-minded contractor, or perhaps even gravity, the majority of buildings are first and foremost manifestations of some sort of failure.
Address :

Oslogate 2b



May 25 - June 10
Opening: Friday May 25, 20.00 - 23.00
Opening hours 14-17, Saturdays and Sundays
Magali
Marie Svindt
When studying Marie Svindt's pictures I wonder if these eyes want another world. One where fragility and tenderness are the subjects of desire. Desire is quite central in these compositions. Identity is hidden, heads are cut off, faces obscured, no sign of human beings but traces. I can't help but think that pictures like these demand a little patience, and holding on to the priniciple of pleasureable mundaneness is like holding onto a broken piece of porcelain that should not be damaged further. Like Virginia Wolf's gasp of air when faced with immense beauty damaged by the noise of experience. The end result though, is about shutting those distractions out. And what's left (...)
Address :

Haxthausens gate 3



April 26 - June 9
A Matter of Words

A K Dolven, Albrecht DĂźrer, Dag Erik Elgin, Ed Ruscha, Felix Gonzalez-Torres & Christopher Wool, Kristian Skylstad, On Kawara, RĂŠmy Zaugg and Vibeke Tandberg

Publications by Laurence Sterne and Kazimir Malevich
Intervention by Hannah Mjølsnes
OSL contemporary has the pleasure to announce the exhibition A Matter of Words, curated by Dag Erik Elgin in collaboration with the gallery. The show presents a selection of works that contemplate how the eye and the mind experience both the distinction and the relationship between word and picture or letter and figure. In some instances, the text is the whole picture. One may primarily associate such an investigation with the traditions of 1960's and 1970's conceptual art but A Matter of Words covers a timeline that stretches further in both time and expression; from the renaissance master Albrecht DĂźrer's engraving Melancolia from 1514, via Laurence Sterne's novel The Life and Opinions of Tristram Shandy, Gentleman from 1759 to renowned contemporary artists such as On Kawara and Ed Ruscha.
Address :

Grønland 12 (Next to Grønland 12. Into the backyard by McDonald's at Grønland, past Goethe Institut to the right))



May 25 - May 27
Battle 08:
Tommy Olsson vs. Unni Askeland
Address :

Collettsgate 6



May 11 - June 3
Untitled Landscapes, 2012

Hanne Borchgrevink, Andreas Eriksson, Toril Johannessen, Ole Jørgen Ness,
Jenny Rydhagen & Janicke Schønning
The artists in this exhibition use landscape to tell or explore what it means to be human, what culture is or what shapes the world we live in. These landscapes are not grandiose, they are rather depictions of details of landscapes, or images of more trivial landscapes. Some of the motivation to make this exhibition is probably that I myself once tried to paint landscapes, and the source from which my desire to examine how contemporary artists treat the landscape has arisen. In many ways, this exhibition is also a list of works and artists that have contributed to shape me and my interest in art, or my own wish list of works and artists to incorporate into my own art collection. (...)
Address :

Schweigaardsgate 56



May 20 – May 27
Licking my way through wood
Camilla Skibrek


Address :

Nobels gate 32



Opening Saturday May 19 at 14 pm
Gustav Vigeland's monument to the famous Norwegian mathematician Niels Henrik Abel (1902-1829) is presented through photographs, sketches, drawings and other documentary material.
June 1 - August 19
Jack Helgesen Family Collection
This summer's exhibition in The Vigeland Museum will present works by Nicola Constantino (Argentina), Diana Al-Hadid (Syria/US), Fiona Banner (GB), Martin Fletcher (GB), and David Shriegley (GB).
Address :

Munkedamsveien 15



April 26 - August 12
In a Lonely Place

Gregory Crewdson
Gregory Crewdson's photographs usually take place in small town America, but are dramatic and cinematic. They feature often disturbing, surreal events. The photographs in the series 'Beneath the Roses' are shot using a large crew, and are elaborately staged and lighted.
This exhibition consists of three series, 'Beneath the Roses' (2003-2007), 'Sanctuary series' (2010) and 'Fireflies series' (1996).
Address :

Sonja Henies vei 31



Until May 27

Fluxus
Yoko Ono, Nam June Paik, Geoffrey Hendricks, Christo & Larry Miller
March 22 - May 27
alpelue
Ann Cathrin November Høibo
April 17 - June 10

Sonja Henie - Construction of an Image
Address :

Wergelandsveien 17



May 11 - June 15

Sylvia Sleigh
In the upcoming exhibition period, Kunstnernes Hus will dedicate two exhibition halls to a first-time, unique presentation of paintings by the American artist Sylvia Sleigh. The posthumous solo exhibition is the most comprehensive one to date and presents works spanning sixty years. A broad selection has been made so as to showcase the totality and complexity of Sleigh's artistic endeavour. 

Sylvia Sleigh (1916–2010) was born in Wales, but moved to the United States in the 1950s and settled in New York, where she lived for the rest of her life. Upon the emergence of feminism in the United States in the early 1970s, Sleigh established herself as a prominent artist, in particular by painting portraits of male and female models, both nude and clothed. She found her models among writers, actors, musicians, and her fellow artists: taken as a whole, her paintings serve as a map of the dynamic art scene of the 1960s and 1970s. In these portraits she combined bold sensuality with a personal feminism that placed her at the heart of a discourse on power, representation, and gender. This discourse, which should primarily be considered in view of her exploration of the traditional, academic painting's fundamental guidelines, also entailed a break with an apparently deadlocked power relation between a portrait's artist and subject. (...)

Address :

RĂĽdhusgaten 17



May 10 - June 17
Opening May 10th at 19.00

6th Drawing Biennale 2012
Address :

Hegdehaugsveien 3



May 11 - June 16
Bit Rot
Matias Faldbakken
Matias Faldbakken's works will parallel to this exhibition also feature in the exhibitions dOCUMENTA (13) in Kassel, "Remote Control" at ICA, London and "Painting Now" at Galerie Eva Presenhuber, ZĂźrich. Recent solo exhibitions include The Power Station, Dallas; Office for Contemporary Art, Oslo; Neuer Aachener Kunstverein, Aachen; Objectif Exhibitions, Antwerp; Ikon Gallery, Birmingham, and Kunsthalle St. Gallen, St. Gallen.
Address :

Filipstadveien 5



Sep 8 - Oct 20
Paul McCarthy
Address :

Dronningens gate 4



Address :

Fossveien 19



Address :

Bankplassen 4



March 2 - August 5

Prism. Drawings from 1990 to 2012
Ghada Amer & Reza Farkhondeh, Vanessa Baird, FrÊdÊric Bruly BouabrÊ, Markus Brendmoe, Mariana Castillo Deball, Dag Erik Elgin, Roar Werner Eriksen, Bertil Greging, Jan Groth, Kalle Grude, Wenche Gulbransen, Ane Mette Hol, Zhang Chun Hong, Patrick Huse , Olav Christopher Jenssen, Anish Kapoor, William Kentridge, Richard Long, Lotte Konow Lund, Pierre Lionel Matte, Ian McKeever, Tony Cragg, Robin Rhode, Leonard Rickhard, Nancy Rubins, Hanns Schimansky, Tiril Schrøder, Karin M. Valum, Kjell Varvin, Jorinde Voigt, and Ryszard Warsinski
Curator: Gavin Jantjes
Over the past two decades, drawing has diversified to such a degree that the generic term can cover almost any creative act. "Prism" is a largescale exhibition of drawings that augments past achievements within the medium.


March 16 – May 20
Unfinished Journeys
Bas Jan Ader, Francis Alÿs, Chantal Akerman, Rosa Barba, Rui Calçada Bastos, Stanley Brouwn, Kristina Bræin, Tacita Dean, Marine Hugonnier, Isaac Julien, Runo Lagomarsino, Helen Mirra, Adrian Paci, Robert Smithson, Fiona Tan and Knut Åsdam
The exhibition features works that address the theme of never-ending journeys from a variety of angles. The works are about travel in the figurative sense – the ongoing quest for one's own identity and place in the world – but also tackle the issue of migration.
Address :

Københavngata 4



May 20 – May 26

Opening May 19, 12:00 – 18:00
Your Strangely Familiar Customs are Alien to Us,
Please Consider Revealing the Secret of Their Significance
Eirik Senje
An exceptionally long title deserves a short explanation. Anyone who has ever tried to defeat an inanimate object in a staring contest knows; this is not the way. As strategy tells us, always face the stronger opponent on ground where his advantages can be taken away from him. This is why, in order to get anything done, one must always study a thing thoroughly and then walk away from it. Inevitably a thing, tricked into thinking it holds all the cards, will expose itself by carelessly wandering into territory where it can be taken apart and reconfigured.
Address :

St. Olavs gate 1



Address :

Bankplassen 3



March 9 - May 27
Architecture of Consequence. Dutch and Norwegian Designs on the Future
The exhibition shows how architecture can create a more sustainable future and help to solve global challenges.
Address :

Tøyenbekken 12



April 27 - June 3
Where is a Bicycle's vagina (and other enquires), or around the Samovar

Darren Bader
Two notes on the tongue:
The tongue is composed of skeletal muscles and can be willingly controlled. The tongue is able to move in nearly every direction; it can expand, compress and display a fine degree of articulation. The sensations caused by the movements of the tongue inside the mouth, against the floor of the mouth, the soft tissue, and the teeth are suppressed – disregarded as sensational impressions – during simple, and semi-advanced, speech. (...)
Address :

Tordenskiolds gate 5



Address :

RĂĽdhusplassen, Brynjulf Bulls plass 1



February 10 - September 22

In Afghanistan
Tim Hetherington & Lynsey Addario
The exhibition In Afghanistan takes us into the lives of American soldiers stationed at a remote military outpost. It examines the ongoing challenges faced by Afghan women and tells the story of three brave girls from Kabul who wish to change the society they live in.
December 11, 2011- November 27, 2012

Sheroes
Espen Rasmussen

The exhibition portrays the three brave heroines and laureates Ellen Johnson Sirleaf and Leymah Gbowee from Liberia and Tawakkol Karman from Yemen.
The Norwegian photographer Espen Rasmussen accompanied the Peace Prize laureates during several hectic days in November before they arrived in Oslo to receive the Peace Prize in December.
Address :

Tøyengata 53



January 20 - May 28

Sense of snow
Neither print nor drawing: the rubbings of Edvard Munch
Edvard Munch's Masterpieces
Large Snowflakes fell
endlessly endlessly. Up against
the air legions of snowflakes could be seen
and you could follow one of them with
your eyes so far almost all
the way to the ground, where they all collected
so softly, one flake on top of the other
the snow lay there like a
blanket, it lay so white and clean
on top of roofs and outside
the window all the way up to the pane
Edvard Munch, The illustrated journal, 1885
Address :

Moltke Moes vei 39



May 11 - August 24

Animal Matters: Dyr som ting og dyr som tegn
Address :

Kjeld Stubs gate 3



May 10 - June 3
Bente SÌtrang, Bjørn Hegardt & Espen BÌndsrød

Address :

Bjørn Farmanns gt 6



May 10 - June 10
Photography
Thomas Struth
Address :

RĂĽdhusgaten 20



May 10 - June 10
Stjernene der nede
Elise Storsveen

Address :

Kongensgate 2



May 10 - June 3
Telltales
Mikael Nilsson
Address :

RĂĽdhusgata 24



May 3 - June 3

Profound Objects
Vidar Koksvik
Address :

Tjuvholmen AllĂŠ 5



May 10 - June 17

Nye Arbeider

Ola Kolehmainen
Address :

Kristian Augusts gate 5



April 13 –  May 26
Things in Relation
Miklos GaĂĄl
Address :

Møllergata 37



June 1 – June 3
Ricardo del Pozo
Through digital real-time processes and spatialization techniques my work aims at addressing the formal aspects of sound and video, their inherent properties as artistic value. My work primarily concerns itself with the recorded material. It deals with the aspect of the acousmatic and space and how these recordings gains new significance as art through constructed environments.
Address :

Filipstadveien 5



April 26 - June 22
Encompassing eternally expanding emptiness
Address :

RĂĽdhusgata 20



May 3 - May 27
Norges Fotografforbunds Landskonkurranse
Address :

St.Olavs gate 13



Address :

Markveien 58



May 21 - June 2
Opening May 21, 18

WITHOUT AUTHORITIES IN APPROX. 90 MINUTTES
– VISUALISERING AV DRØMMER
Line Sanne & Marit Silsand
Address :

Tjuvholmen Alle 6



April 20 - May 27
Contamination
Nicolay Aamodt

STOLPER+FRIENDS are delighted to present a series of new works on aluminium by Oslo based painter Nicolay Aamodt
Address :

Lille Frogner AllĂŠ 6



May 30 - June 24
Nye malerier
Per Morten Karlsen

Address :

Olaf Ryes Plass 5



May 31 - June 16
Mona Orstad Hansen
Address :

RĂĽdhusgata 19



Address :

Tøyenbekken 5



Address :

Maridalsveien 3



Address :

Tøyengata 53



Address :

Hausmannsgate 34



Address :

Hagegate 22 Tøyen



Address :

Vibes gate 13



Address :

Kongens gate 3



Address :

Skovveien 29



Address :

Ivan Bjørndals gate 34



Address :

Toftes Gate 69